WORKPIECES
Materials: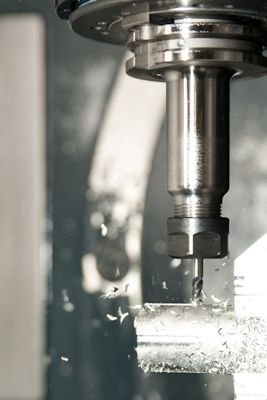 We work mainly flake milling and turning using both conventional and CNC machines as well: castings, weldments, burnouts, forgings, stampings, or semi-standard "in blank". Material for the iron (steel and cast iron - low, medium and high alloy including stainless), but also of non-ferrous metals (aluminum, magnesium, copper or zinc). We also provide other common machining operations - grinding, drilling, including threading, broaching, grooving.
Weight, size and production of the series:
Workpieces produced vary in size and frequency (from small dimensions with a unit weight of approximately 0.1 kg / pc, to large, one-piece or medium series, defined by weight to about 500 kg / pc, for weldments up to about 1000 kg / pieces.
Of course there is the production of machine tools, jigs and measuring products.
RESULTS:
Mould
Semifinished material: casting
Material: steel DIN 1.7715 (Cr-Mo-V)
Dimensions: Ø 630 x L = 1.700 mm
Weight: 2.550 Kg/pcs
Application: casting metal mould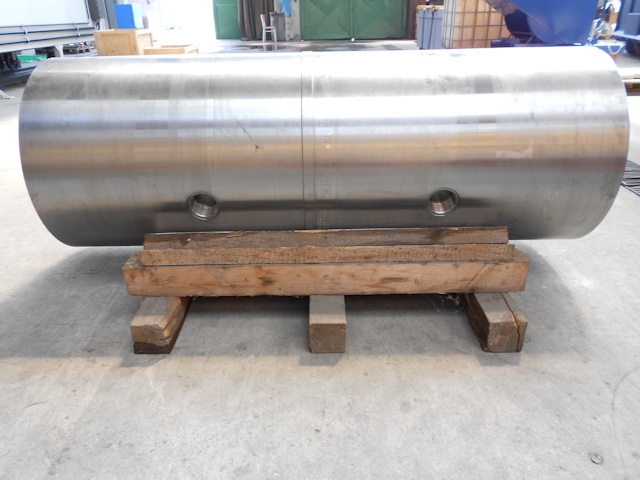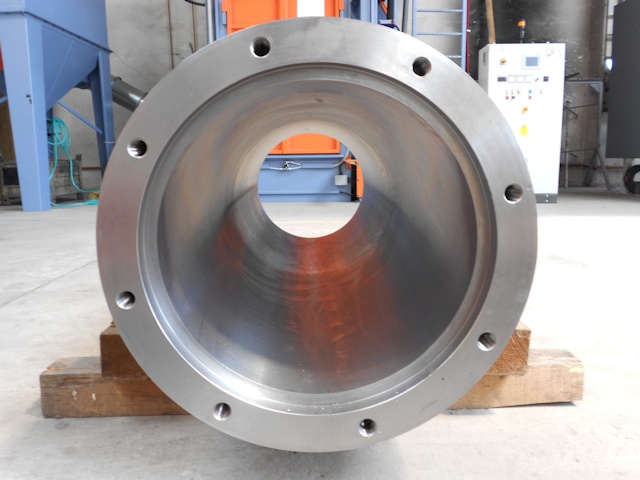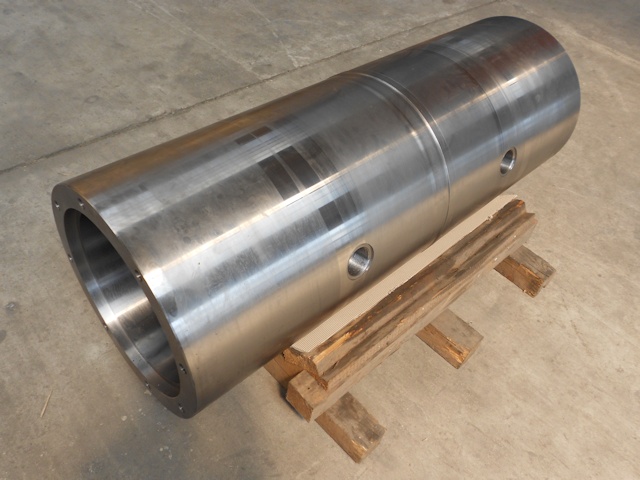 Disc segment
Semifinished materiál: burnt part
Materiál: steel DIN 16MnCr5
Surface treatment: nitration
Dimensions: Ø 379 x L = 28 mm
Weight: 16 kg/pcs
Application: part of the machine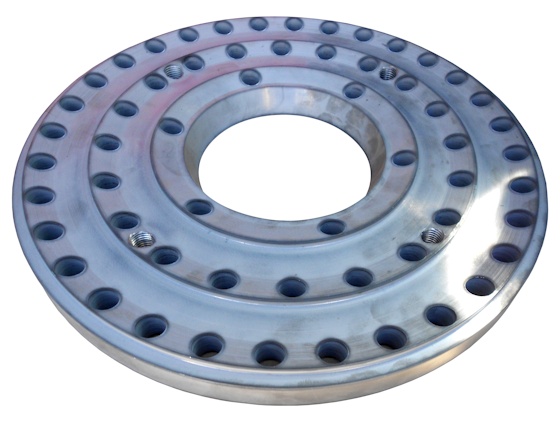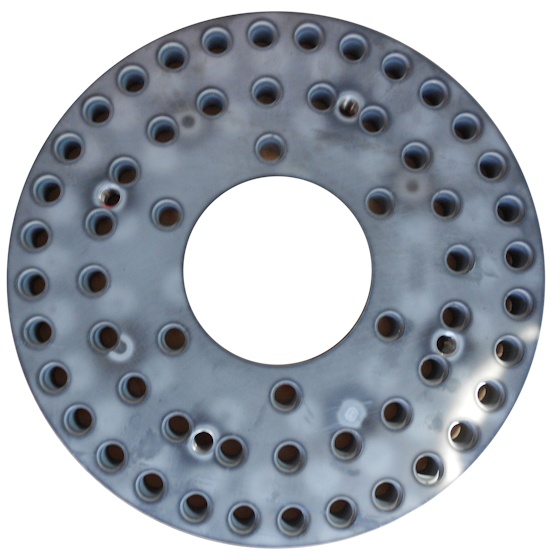 Puller plate
Semifinished materiál: burnt part
Materiál: steel DIN C45
Dimensions: 37 x 225 x 265 mm
Weight: 13 kg/pcs
Application: part of casting mould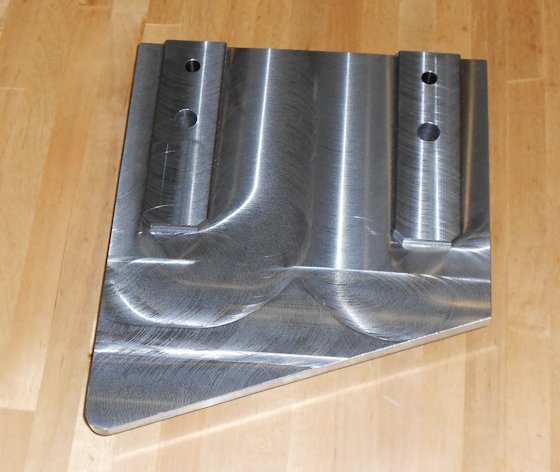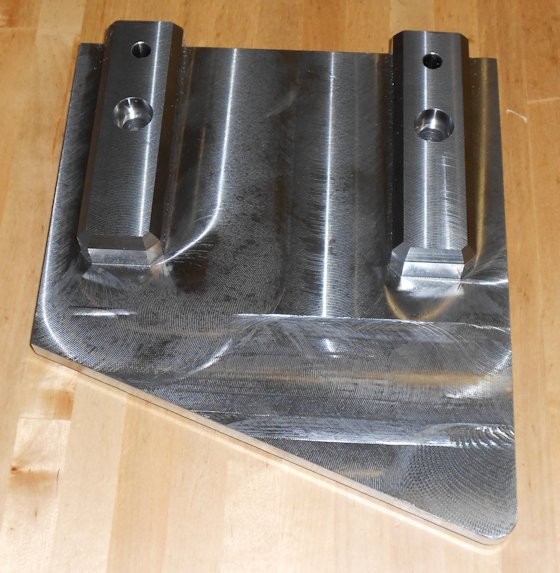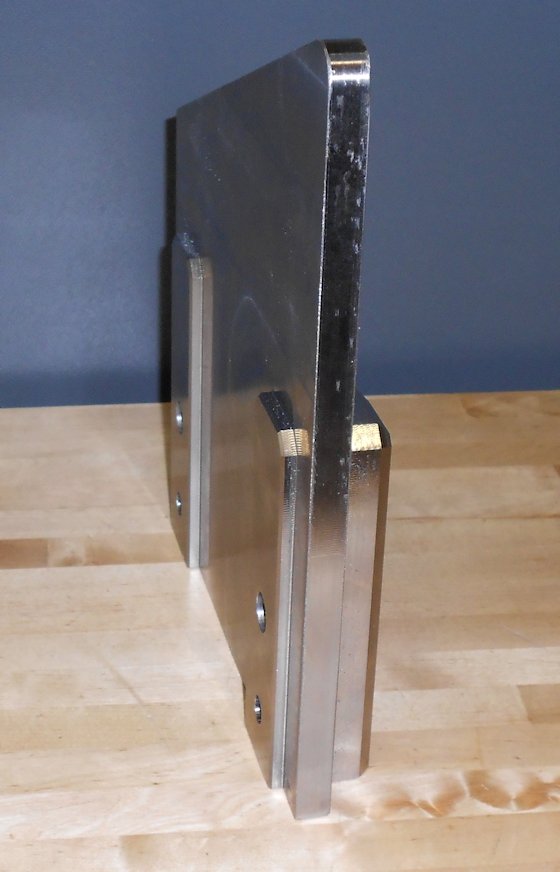 Wheel segment
Semifinished material: burnt part
Materiál: steel DIN 16MnCr5
Dimensions: : Ø 506 x L = 40 mm
Weight: 10 kg/pcs
Application: part of the machine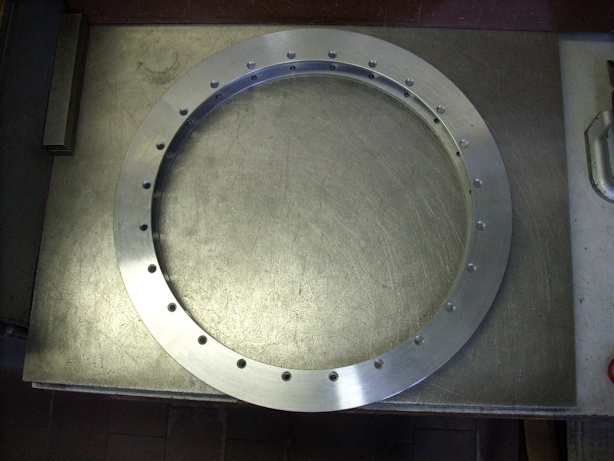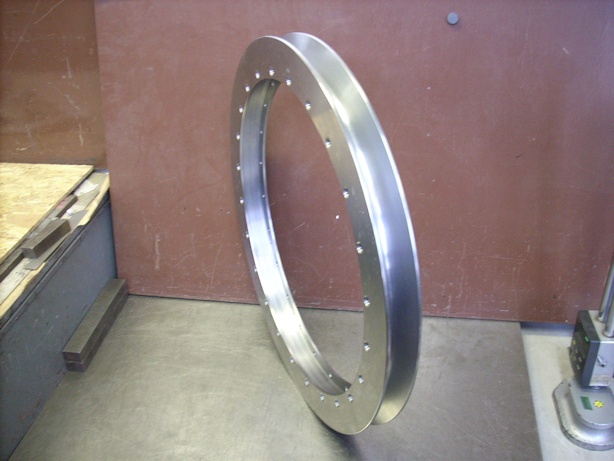 Under plate (+ small centring blocks and stops)
Semifinished material: burnt part
Material: steel DIN 1.1191
Dimensions: 130 x 750 x 800 mm
Weight: 550 Kg/pcs
Application: baseplate for casting mold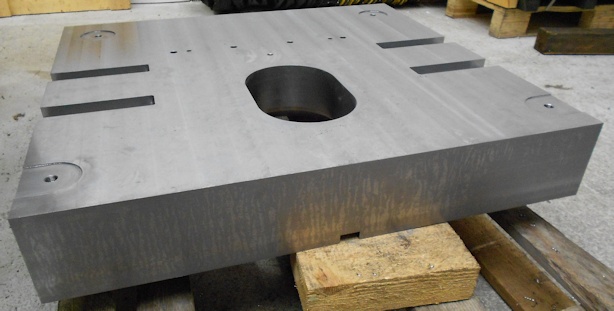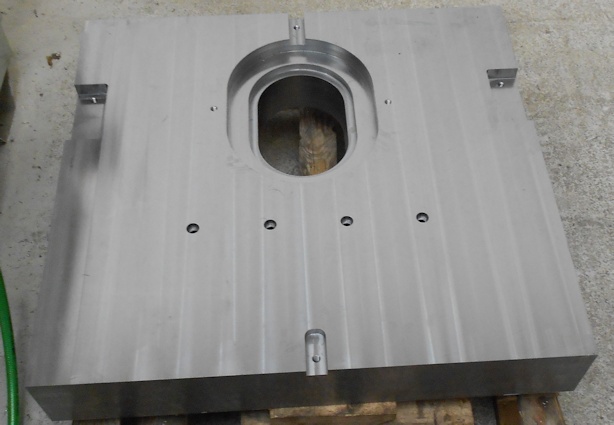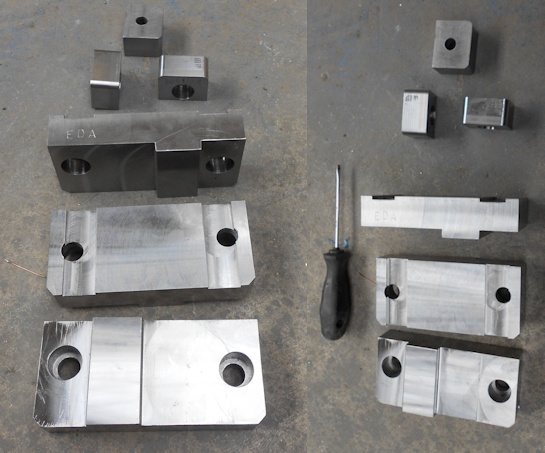 Clamp holder
Semifinished material: burnt part
Material: steel DIN 1.1191
Dimensions: 45 x 190 x 190 mm
Weight: 7 Kg/pcs
Application: defining cleat for an angle plate