WELDMENTS
Materials: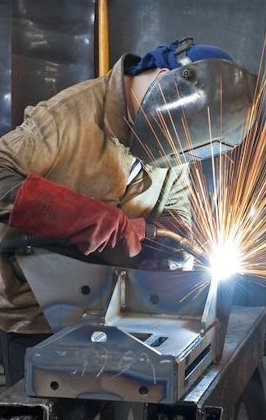 Weldments deliver both carbon and stainless steels, as well as aluminum and titanium alloys. On the welds is carried out according to specification thermal processing (annealing, normalization, processing ...).
Also supply cut pieces up to a thickness of 450 mm.
Weight, size and production of the series:
We can supply various sizes of weldments of varying complexity (from a small weight about 0.5 kg / piece from the series by welding machines, to large, more weight, one or několikakusové series, hand-welded by MIG or MAG. Weight limit is around 500 - 1000 kg / pc - according to the size and complexity of parts or assemblies.
Of course there is a fabrication welding products.
Results:
Propeller holder
Semifinished material: weldment
Material: 1.4340 (stainless steel) with pipe CuZn
Dimensions: 60 x 161 x 190 mm
Weight: 1,3 Kg
Application: part of the machine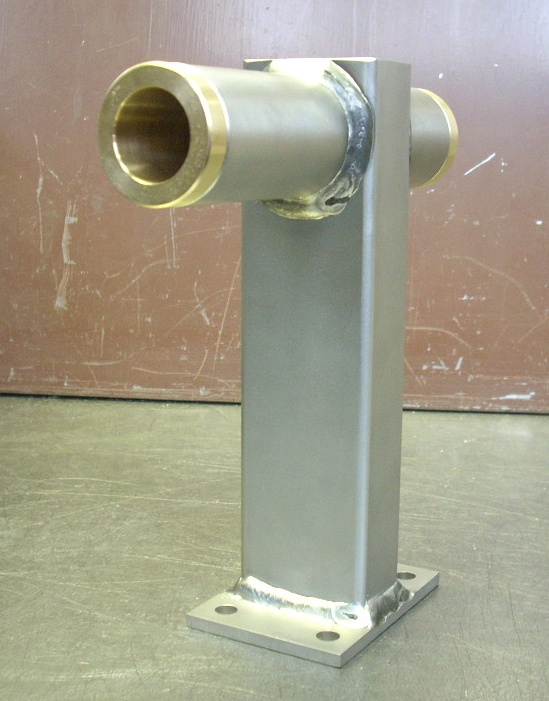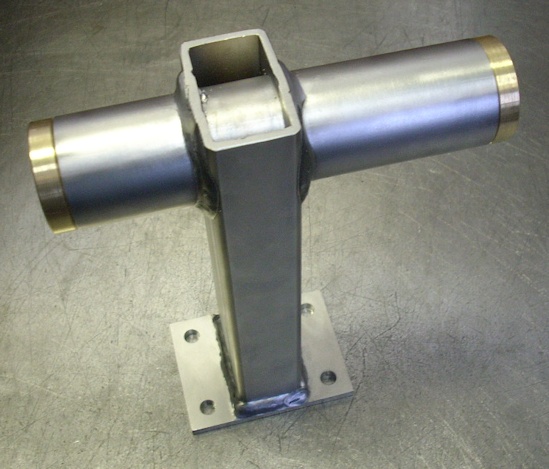 ---
Cyclon
Semifinished material: weldment
Material: steel lt. DIN 1.0036, plate thickness 1,5 mm
Surface treatment: zinc dipping
Dimensions: Ø 795 x lenght = 1.300 mm
Weight: 125 Kg
Application: part of stationary exhausting equipment